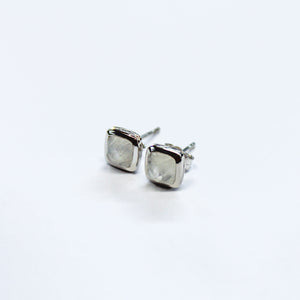 These Cargo Moonstone earrings are perfect for adding a touch of sophistication for special occasions.  These earrings provide comfort without compromising style. The classic moonstone (a symbol of light & hope) is framed with a handmade setting for a timeless look.
Retired, Cargo Earrings, 925 Sterling Silver, 7MM.

Matches PD 215090 Ring & SN1 Necklace.