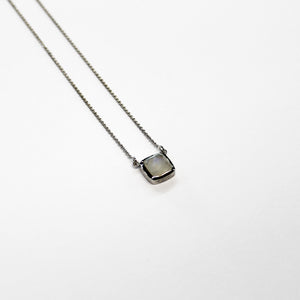 This Cargo Moonstone Necklace offers elegant simplicity and a beautiful moonstone gemstone to make any outfit stand out. The pendant is expertly crafted to be both durable and securely fastened to the chain. Treat yourself to a timeless piece of jewelry that you can enjoy for years to come.
Sample, Cargo Necklace, 925 Sterling Silver, 16+2"

Matches PD 215090 Ring & SE1 Earrings.