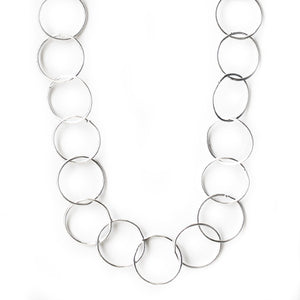 This classic Circle Link Necklace is the perfect accessory for any occasion. Handwrought from sterling silver, the links provide added security with a secure lobster claw clasp. Enjoy added comfort with lightweight materials and a glossy finish that sparkles to perfect any look.
Handmade in Charleston, SC

Southern Gates®️Contemporary,  925 Sterling Silver, 17MM, 36".